The Lamborghini SC18 is the latest iteration of what we hope becomes a perpetual lineage of limited-edition and one-off raging bulls. In a relatively short and recent time in Lamborghini's storied history, we have been treated to the likes of the
Veneno (20 were made)
, and the one-off
Egoista
and
Aventador J.
Commissioned by a very fortunate client,
the SC18 is designed to be a completely road-legal car that maximizes track-oriented performance
. It, therefore, seems serendipitous that
Squadra Corse
– Lamborghini's racing division – would be the creator-in-chief for this bespoke project.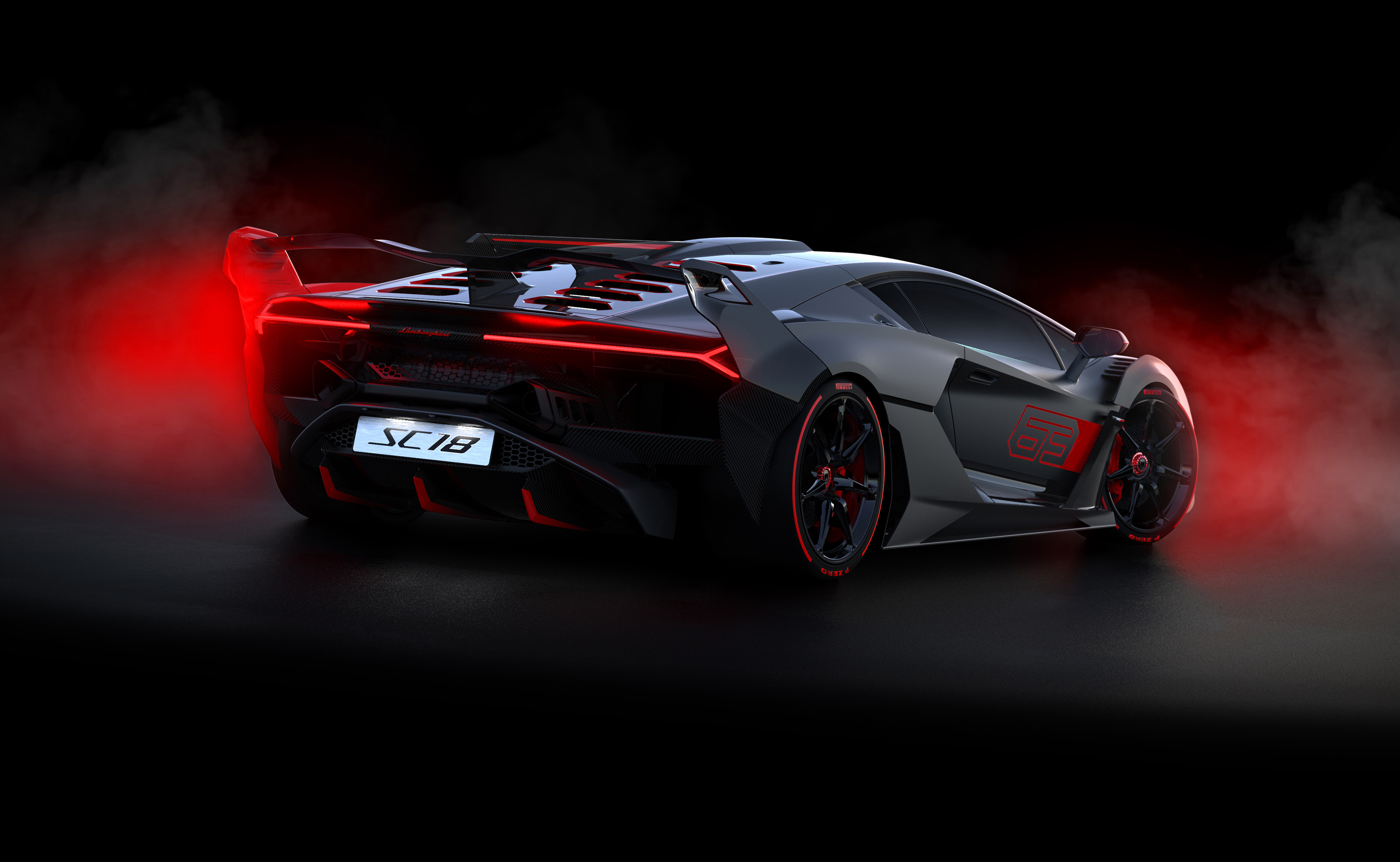 The canvas on which the SC18 would be imagined is the
Aventador SVJ,
which most notably is the donor of a
6.5L naturally-aspirated V12 engine; good for over 759-horsepower @ 8,800 rpm and 531 lb-ft of torque @ 6,750 rpm
. A single clutch transmission with semi-automatic gearbox delivers power to the SC18's
all-wheel-drive
system.
While the chassis is also shared with the SVJ, most of the body elements that are visible have been replaced with pieces that are
inspired by the marque's GT race cars such as the Huracan GT3 and Huracan Super Trofeo EVO
. As such, the extensive use of carbon fiber and ultra-aggressive splitters, vents, and diffusers adorn the car with its massive rear wing providing the final exclamation point. A staggered wheel setup is used for the SC18, with Pirelli-wrapped 20" and 21" center-locking wheels used in the front and rear respectively.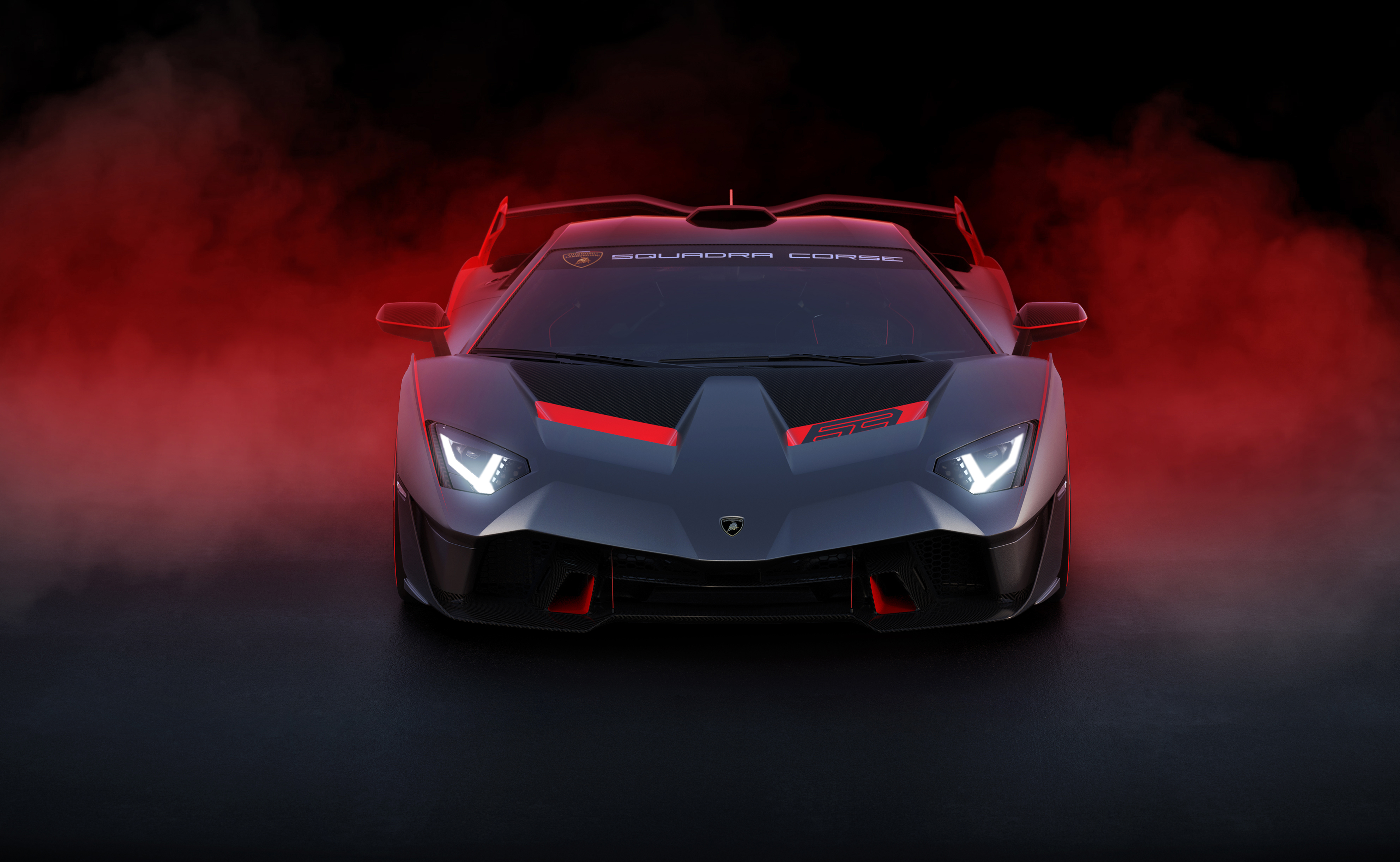 There are no official figures at this time for the SC18 as far as performance and pricing are concerned. We expect that acceleration will be mostly similar, if not the same, as the 'regular' Aventador SVJ's
0-62 mph time of 2.8 seconds
, as well as its
top speed of 217 mph
. With lighter and more aggressive aero bits,
we are guessing that the improvements will be most noticeable during the most demanding and g-force-inducing situations at the racetrack.
As for pricing, we don't expect that type of information to be common knowledge given the nature of this project. A normal Aventador starts at a whopping $517,770, you can bet this bespoke supercar won't be cheap.

With today's production hypercars/supercars commanding 7-figure price tags, one can only begin to speculate what the client has shelled out for their Mona Lisa on wheels. Well, with its custom exhaust which offers a completely "unique" sound, I'm sure he or she is ultimately very happy with what they got.