Ferrari, Lamborghini, and McLaren have always been our favorite car creators and manufacturers for many years. With exceptional power, outstanding handling, powerful sound, and unique look, the exotic cars from these 3 legendary manufacturers always bring us many surprises. And while waiting for their newest creations, it's a good time to take a look back at the old, yet incredible models and put them into battle.
So with no further ado, let's begin: Ferrari LaFerrari vs Lamborghini Centenario vs McLaren P1.
1. Ferrari LaFerrari Overview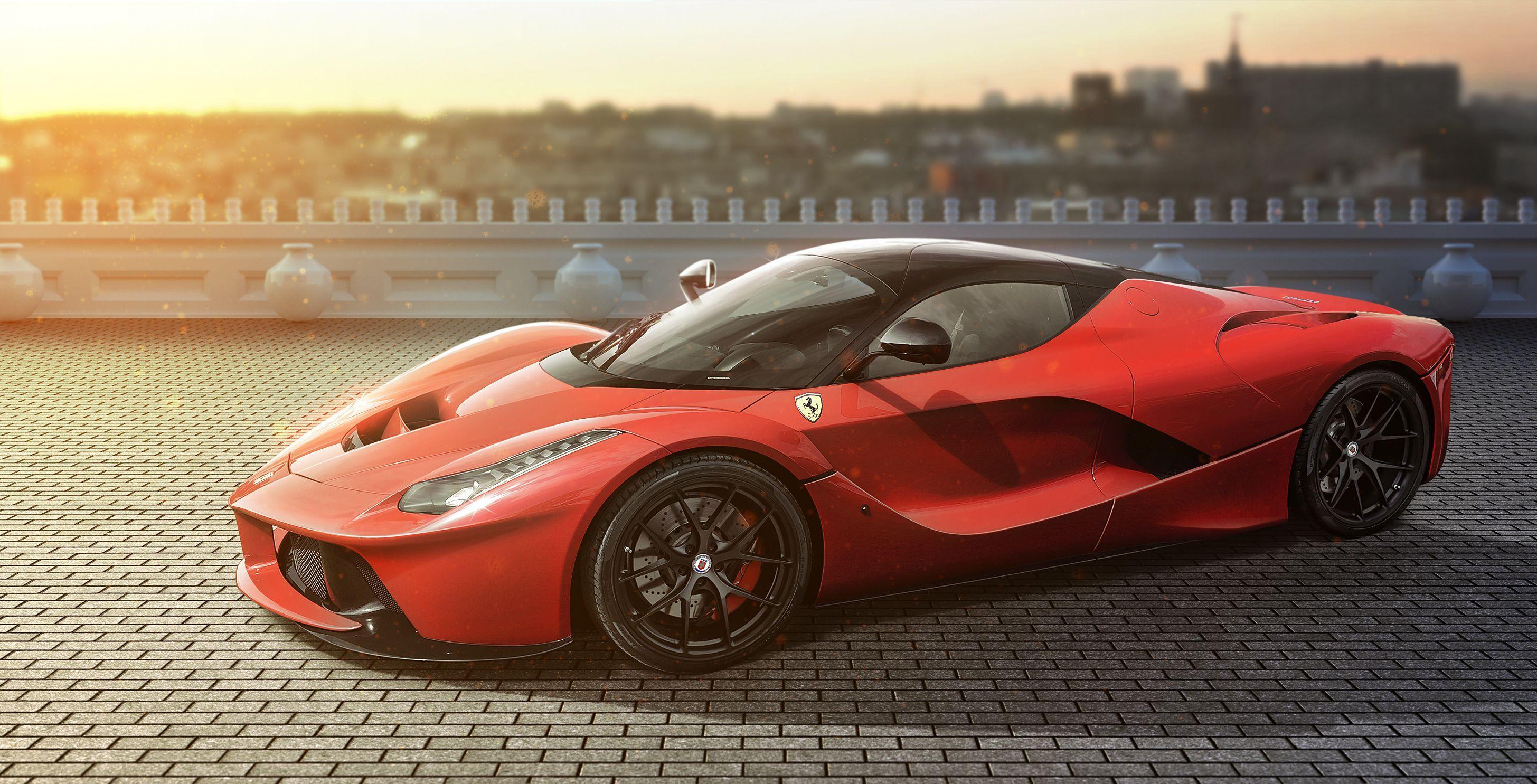 Ferrari LaFerrari
(Source: Internet)
When it comes to supercars and hypercars, Ferrari surely doesn't mess around. Their creations are definitely among the best in the world, and of course, Ferrari LaFerrari can't just be ignored. Just like its predecessors, Ferrari LaFerrari follows an exotic design of a spaceship – jetfighter hybrid. Despite various enhancements like the KERS system and the 60kg lithium-ion battery, LaFerrari isn't bigger than its predecessor Enzo.
In terms of power, LaFerrari is empowered by the 6262cc naturally aspirated V12 engine which can unleash 789 horsepower and the max speed of 217 mph. To get from 0 to 60 mph, LaFerrari takes 2.5 seconds, and 4.8 seconds from 0 to 100 mph. In addition to this incredible power, LaFerrari has extremely quick steering, making it feels like always ready for any reaction.
On the inside, LaFerrari underwent further renovation, starting with the fixed seat, yet adjustable steering wheel and pedal box. The driving seat is comfortable and provided with a good view. Carbon is highly utilized in designing the interior, which makes the interior pretty noisy. But with the incredible sound, this wouldn't much of a problem.
Overall Statistics:
Engine: 6262cc naturally aspirated V12
Power: 789 horsepower
0 to 60 mph: 2.5 seconds
Max Speed: 217 mph
Base Price: $1,420,000
2. Lamborghini Centenario Overview
Lamborghini Centenario (Source: Internet)
To commemorate the 100th birthday of Lamborghini's founder, Ferruccio Lamborghini, the team at Lamborghini brought a special gift to only 40 lucky people: The Lamborghini Centenario. As the next descendant of Lamborghini hypercars family, the Centenario is truly a stylish and aggressive looking Lamborghini. The Centenario's front hood shares similarity to Aventador's, yet it was designed to have a more menacing and aggressive look. Along with the yellow sides, its aerodynamic is further enhanced.
For the engine part, Lamborghini Centenario uses the Lamboghini's naturally aspirated V-12 engine which can boost up to 770 horsepower. The Centenario's top speed can surpass 217 mph and it takes 2.8 seconds for the Centenario to get from 0 to 62 mph. The steering is greatly enhanced with the rear-wheel-steering system which reduces the turning circle while stabilizes the handling.
For the Centenario's interior, carbon fiber and Alcantara are heavily applied; all are brought together with stylish yellow stitches. The control features a full digital display, overall giving out futuristic design.
Overall Statistics:
Engine: Lamboghini's naturally aspirated V-12 engine
Power: 770 horsepower
0 to 62 mph: 2.8 seconds
Max Speed: 217 mph
Base Price: $1,900,000 (sold out)
3. McLaren P1 Overview
McLaren P1 (Source: Internet)
Talking about hypercars and race cars, McLaren definite comes out among the best. And what do we talk about McLaren? The answer is the legendary McLaren F1, and later on, its descendent McLaren P1. Right at the appearance, McLaren P1 immediately strikes a great score in fans' heart. Like LaFerrari, McLaren P1 looks like an exotic spaceship, but with McLaren's unique design. The whole McLaren P1's body is a splendid carbon fiber work with an upgraded wind tunnel for further aerodynamics enhancement.
McLaren P1 uses the enhanced 3.8-litre twin-turbo V8 engine with the insane 903 horsepower. McLaren P1 can easily get to 217 mph max speed and it takes 2.6 seconds for McLaren P1 to get from 0 to 60 mph. On top of that, McLaren P1 gives drivers responsive controls, excellent feedback, and well handling.
In terms of interior, McLaren P1 gets a full carbon MonoCage design and the seating is really comfortable. Overall, the console and controls are well calibrated, the nav functions nicely, yet there is no DAB digital radio.
Overall Statistics:
Engine: 3.8-litre twin-turbo V8 engine
Power: 903 horsepower
0 to 60 mph: 2.6 seconds
Max Speed: 217 mph
Base Price: $1,150,000
So now that we have taken an overall look at all these 3 beasts, it's time to put them into battle.
4. Ferrari LaFerrari vs Lamborghini Centenario vs McLaren P1
Exterior
Lamborghini Centenario side view(Source: Internet)
Frankly speaking, it is impossible to compare the three in terms of appearance. All three have an exotic and exceptional look. While LaFerrari and McLaren P1 have a spaceship-style design, the Centenario follows a more menacing jet-fighter style. They are unique in their own style and we can safely say they are equal in terms of appearance design. Personally, we think the Centenario is the best fit for people who prefer the aggressive style of design, while LaFerrari and McLaren P1 bring out a more elegant design.
Performance
Laferrari vs McLaren P1 (Source: Internet)
In terms of speed, all three beasts are in equal term. All three can exceed the max speed of about 217 mph. Yet, according to Lamborghini, the Centenario can surpass 217 mph max speed so therefore, Lamborghini Centenario is slightly better than the other 2.
On the other hand, if we consider the acceleration, LaFerrari is the best of all with 2.5 seconds. However, McLaren P1 is in dominance with the insane 903 horsepower.
Overall, the three comes quite close in terms of speed; however, speed isn't the entire story. What we would like to experience is also about the handling and the drive feeling.
Ride and Handling
Lamborghini Centenario (Source: Internet)
Again, all three hypercars are quite in equal in terms of handling. All have excellent braking and steering. Of course, the Centenario's rear-wheel-steering system is a big enhancement for the Centenario. Yet, the controls of the 3 beasts are all satisfying and fun. As the results, comparing them would be too much subjective, and therefore, this battle is still equal to this point.
Interior
Laferrari
McLaren P1
As hypercars, LaFerrari, Centenario, and McLaren P1 all have an incredible interior design. The driver seats are comfortable and well calibrated. While Centenario utilizes the carbon fiber and the Alcantara, McLaren P1 goes for full carbon MonoCage design, and the LaFerrari aims for simpler, yet elegant carbon design. Both Centenario and McLaren P1 seem to provide more customizations, while LaFerrari seems like it wants to focus more on drive feeling and sensation. Once again, we can't really decide which one is totally superior and choosing one will be most likely subjective.
Ferrari

LaFerrari in action

(

Source: Top Gear

)
Lamborghini Centenario Road Test
McLaren P1 in action! (Source: YouTube/Top Gear)
5. Final Verdict
In this battle, LaFerrari, Centenario, and McLaren P1 are closely matched. Deciding which one is the best will highly be subjective. Personally, we think all three hypercars come close, but we would prefer the Centenario for its technological applications and its smooth rear-wheel-steer system.
But what do you think? Feel free to share with us your opinion! And for now, thank you and stay tuned for more news in the future!
Disclaimer: Our website and browser extensions are made by fans, for fans. We are not affiliated with or sponsored by the entity whose materials are represented in the extensions. The trademarks belong to their respective owners.