With the world in the midst of the coronavirus lockdown, auto sales have almost completely dried up. Despite the unusual circumstances, Bugatti Motors has been able to sell out all 20 units of the $3.3 million USD(€3 Million) Chiron Edition Noire.
The Chiron Edition Noire was introduced at the end of last year. Customers got to choose between two beautiful specs – Noire Élégance and Noire Sportive.
The Bugatti Chiron Noire Sportive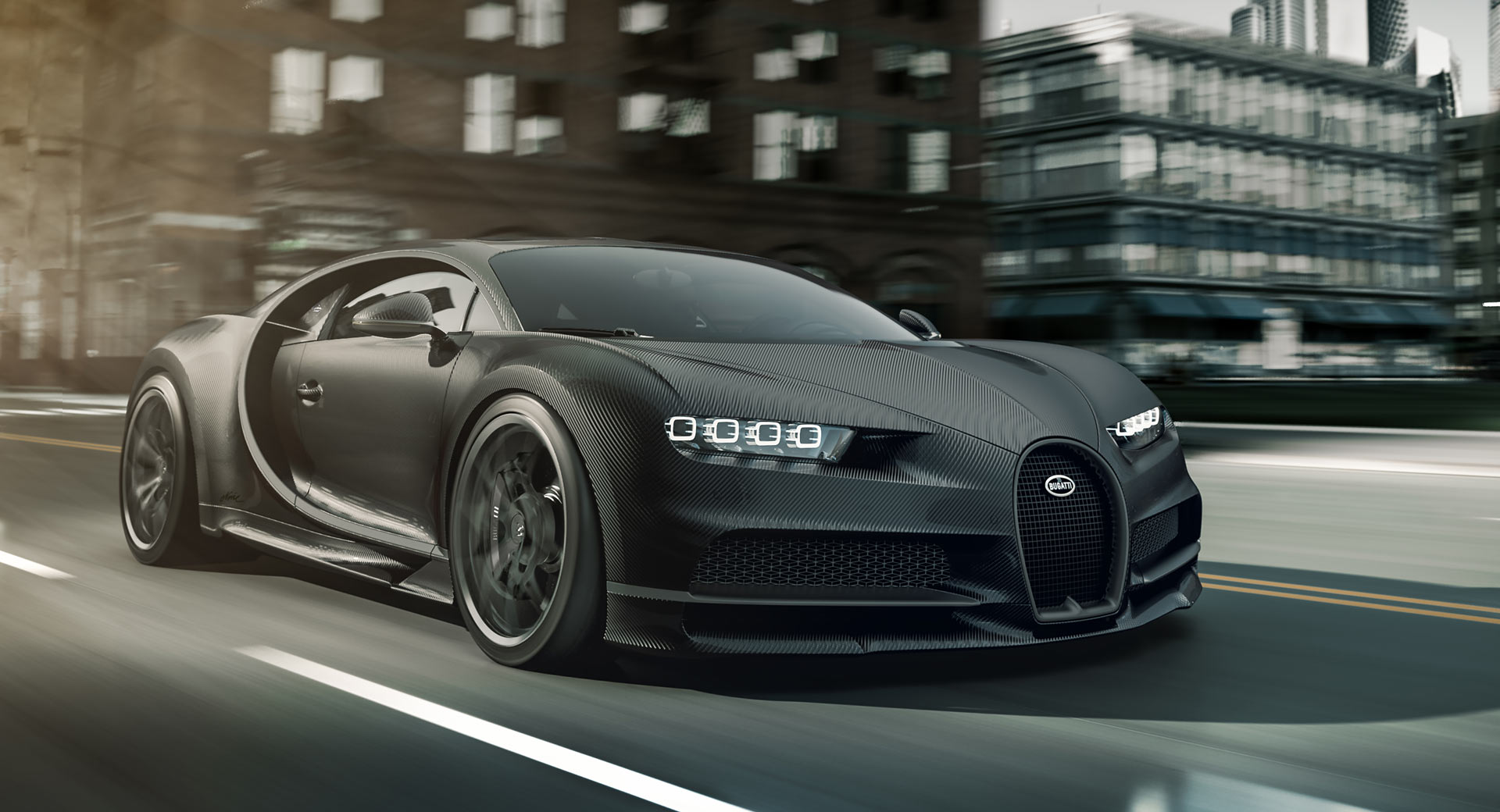 The Bugatti Chiron Noire Elegance
The Noire Élégance comes with a carbon fiber exterior that has a matte polished aluminum signature finish. The car comes with new Caractère wheels and has black calipers. The Bugatti "Macaron" emblem is made out of pure silver and exclusively refined black enamel. Other details include black carbon rearview mirrors, carbon fiber, and it has a polished aluminum engine cover in addition to the "Noire" inscription on the side panel and the underside of the rear wing. The signature line on the interior is made from aluminum and has a silk-matt finish. The "Noire" inscription is reproduced on the door sills, center console, and headrests. It also gets a special carbon-fiber badge.
The Chiron Noire Sportive is finished in matte carbon fiber.

The C-shaped Bugatti signature line, wheels, front spoiler, and radiator grilles are also finished in matte black. Parts of the engine cover and the quad exhaust pipes are finished in black as well. The "Noire" inscription is embroidered on the center console and headrests. The inner C-line, switches, push-buttons and rotary knobs on the dashboard, steering wheel, center console, and door handles are finished in matte black.
The Elegance model exhibits a reflective gloss, while the Sportive has a muted matte exterior. Backing up the Noire designation, the Sportive model goes completely black, with nearly nothing left to show off any sort of metallic sparkle. The Elegance, however, looks a bit more dressed up with aluminum and silver accents. Both feature Noire script graphics, including on the underside of the rear wing. The Noire models are limited to 20 examples total, and No. 250 will surely be one of the most interesting of the bunch.