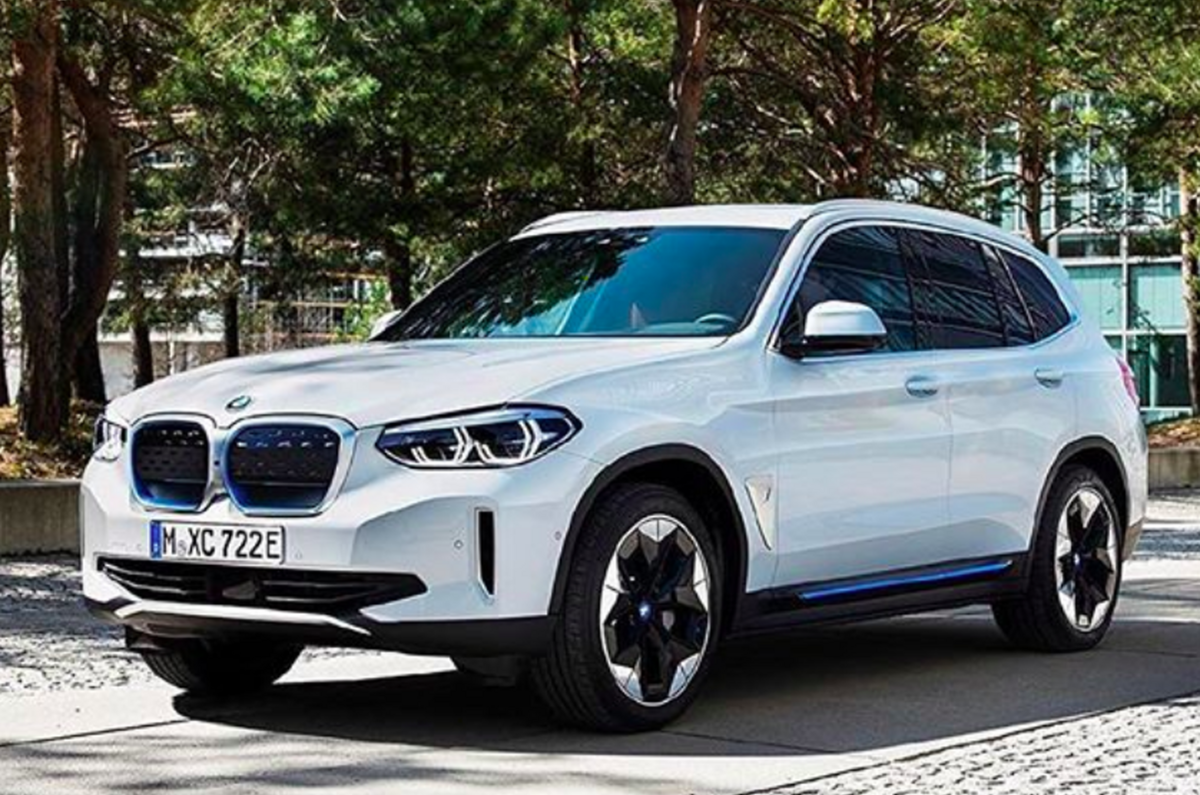 Courtesy: BMW
Photos of the forthcoming BMW iX3 have surfaced on the web. The full-electric SUV is set to clash with the built-up Jaguar I-Pace and Mercedes-Benz EQC. The specific release date is not yet clear as the coronavirus pandemic conflicts with the timetables of vehicle producers around the world. Up to that point, the leaked photos give a first look at the initial full-electric BMW SUV.
Courtesy: BMW
The photographs were leaked with no extra data however the rumor mill seems to suggest the iX3 will have a battery limit of more than 70 kWh and a full range of around 400 km. In comparison, an I-Pace guarantees 470 km of range and the EQC 445 km.
The photographs show an X3 with various key changes. BMW's kidney grille has been upgraded with tinier air intakes made conceivable through the lower cooling needed because of the electric drivetrain. The front bumper gets verticle air intakes and brake cooling ducts.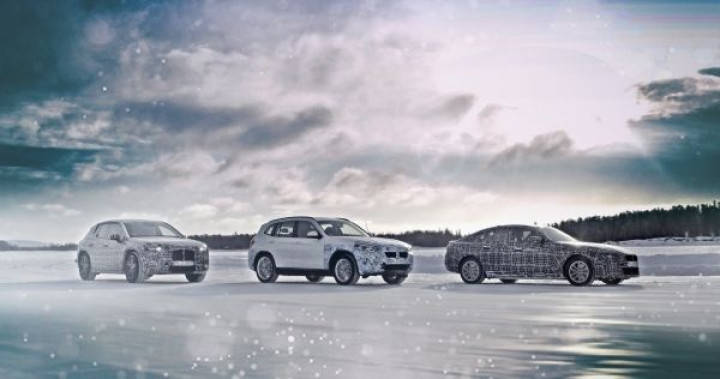 Courtesy: BMW
The wheel configuration looks bespoke to the BMW iX3. It likely conveys a streamlined favorable position over a more conventional model. Blue accents highlight lower down on the iX3 with blue trim components set where the exhaust is normally located.
We have already observed a new render of the BMW iX3 at the Beijing Motor Show 2018 which is genuinely like the concept unmasked today. Following the introduction of the Beijing concept vehicle, BMW moved to trademark iX1 through to iX9, showing that it was thinking about a whole scope of electric models.
BMW was the initial German producer to dispatch electric and plug-in hybrid mass-market models 8 years back. The 2013 i3 and 2014 i8 donned an exceptionally striking design that didn't meet all expectations. The new iX3 is substantially more conventional in structure and a near clone with the X3 both in the design as well as in the concept phase. SUVs remain popular so it will be intriguing to perceive how well the iX3 does compare to its gasoline engine competitors.