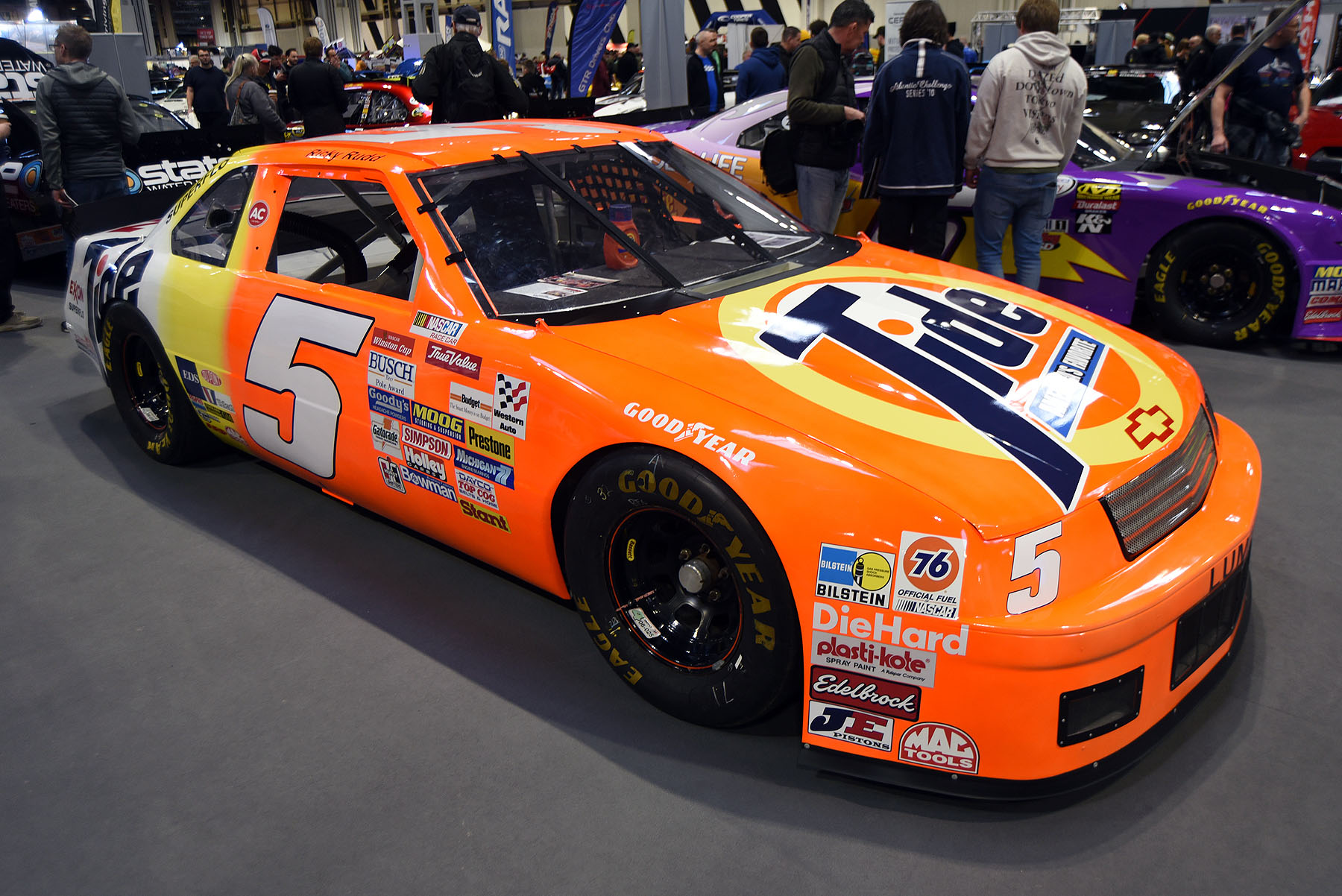 By Pete Taylor, Autosport International is back! January 2023:
After an absence of a couple of years, due to the Covid pandemic, the Autosport International show is back!
Billed as Europe's largest Motor Sports show, it is the traditional start to the European racing season, where contacts can be re-established and new partnerships and friendships forged. The event is held at the National Exhibition Centre (NEC) on the outskirts of Birmingham, which is pretty much in the centre of the UK and has good road, rail, and air access, not only for UK attendees but also for international visitors.
Held over four days, Thursday to Sunday, at the National Exhibition Centre, Birmingham UK, the first two days are the Trade-only Engineering show, where all the "must-have" equipment is on display; the final two days are open to the public and comprise the Racing Car Show and the "Tuner-car Show" (which were also open to the Trade on the Thursday and Friday). I attended a public day on Sunday and my first impression was how much smaller than previous events it appeared to be; I think that corporate budgets for this type of event have been slashed, firstly due to the pandemic and secondly because of the financial recession and uncertainty pervading Europe. There was still plenty to see but mainly from the lower end of the racing car spectrum; there was a small display of recent Formula One cars and a fabulous V-16 engine BRM from the 1950s in a roped-off area but nothing like the major showpiece displays of former times.
Room to grow: I have to say that personally, I was slightly underwhelmed by the racing-car aspect of the show, and from folks, I spoke to this was their impression too. Hopefully, as financial confidence returns, things will build up again. In the UK and Europe, Classic motorsport has become a massive industry and there was not really much to see of this on display, unfortunately. Pre-pandemic there used to be an auction associated with the show and this was always full of interesting vehicles perhaps this will be revived?
There was a beautiful Lotus Elite and an Elan, both racing versions, for sale- either of which I could have taken home but my Wife reckons that the two I've already got are more than enough! There seemed to be a good number of non-racing cars for sale dotted around, many of these being replicas of older cars, rather than the genuine (and much more expensive) originals. For example, there were several very good Ford GT 40 recreations for sale at a tenth, or possibly twentieth of what a "real" one would cost and engineered to a standard equal, to or better than the originals- I trained as a Precision Tool-Maker back in the dark ages, so I can tell you these things were not put together by blacksmiths!
Popular GT Road Cars: The" Tuner-Car" Show was something new to me and I wasn't quite sure what to expect; turns out this is what highly modified road cars are called these days- the sort of thing which looks like the suspension has collapsed, has blacked out windows and makes a noise like a railroad locomotive! Clearly, there is a very big market for this sort of stuff, judging by the size of the show and the number of businesses involved in the displays (as you may have gathered from my tone, not quite "my thing" but, hey- what do I know)?
One display that really did catch my eye, and not something I know much about, was the display of genuine NASCAR cars; there have been a couple of attempts in the past to get NASCAR going over here but it's never really caught on, for one reason or another.
However, in Europe, there seems to be quite a following, particularly in France, Belgium and Holland. I spoke for quite a while with the guys on the display and they are real devotees of the NASCAR scene, having been over to the USA to watch the races, make contacts and buy several cars of various ages which they have brought over here to the UK. There is a groundswell of interest building up here, which will be interesting to keep an eye on; cars have already been shown at Goodwood and other major events and more are planned this season with racing at Brands Hatch circuit and again at Goodwood.
My Son lives in Richmond, VA and has told me that I really must see a NASCAR event before I get too old! Check out their website: americanspeedandthunder.com The UK did, for a short while, have a purpose-built "Oval" called the Rockingham Motor Speedway and it flourished for a while with a class of racing called "ASCAR" along with many well-established European categories, including Touring Cars, racing there on the road circuits and the oval but it looks like it might have been underfunded and closed a few years back; it really would be great if these guys could get things going again. Their races at Brands Hatch sound very promising. It was very poignant to see one of the late Ken Block's Hoonigan Vettes on display, given his recent sad passing.
Over from Holland were a team of Engineering Students who have been doing fantastic work looking to make motorsport greener; they have been running Sports Cars powered by Hydrogen rather than Oil products; this looks like an exciting future prospect (along with synthetic fuels). I'm afraid I've still to be convinced that electricity is the answer to all our motoring and transport needs! It was great to see these young people so passionate about their future world.
I also had quite a conversation with the Central Motorway Police Group- not about my driving but about what their role is; I guess they are the equivalent of the Highway Patrol officers in the USA, they are based near Birmingham, which has many Motorway (Highway) junctions and major roads coming into the area from all directions. The striking AUDI TT-based car is not an actual working Police vehicle, it is used for publicity purposes and certainly is a conversation starter.
My next outing will be to Race Retro, this is the season-opener event for Classic racing and rallying; hopefully, I'll be able to bring you a report from there in a few weeks' time. If you have any questions or suggestions, please contact me directly via: www.petetaylor.org.uk GALLERY:
The post-Autosport International 2023: The Racing Car Show appeared first on Sports Car Digest.