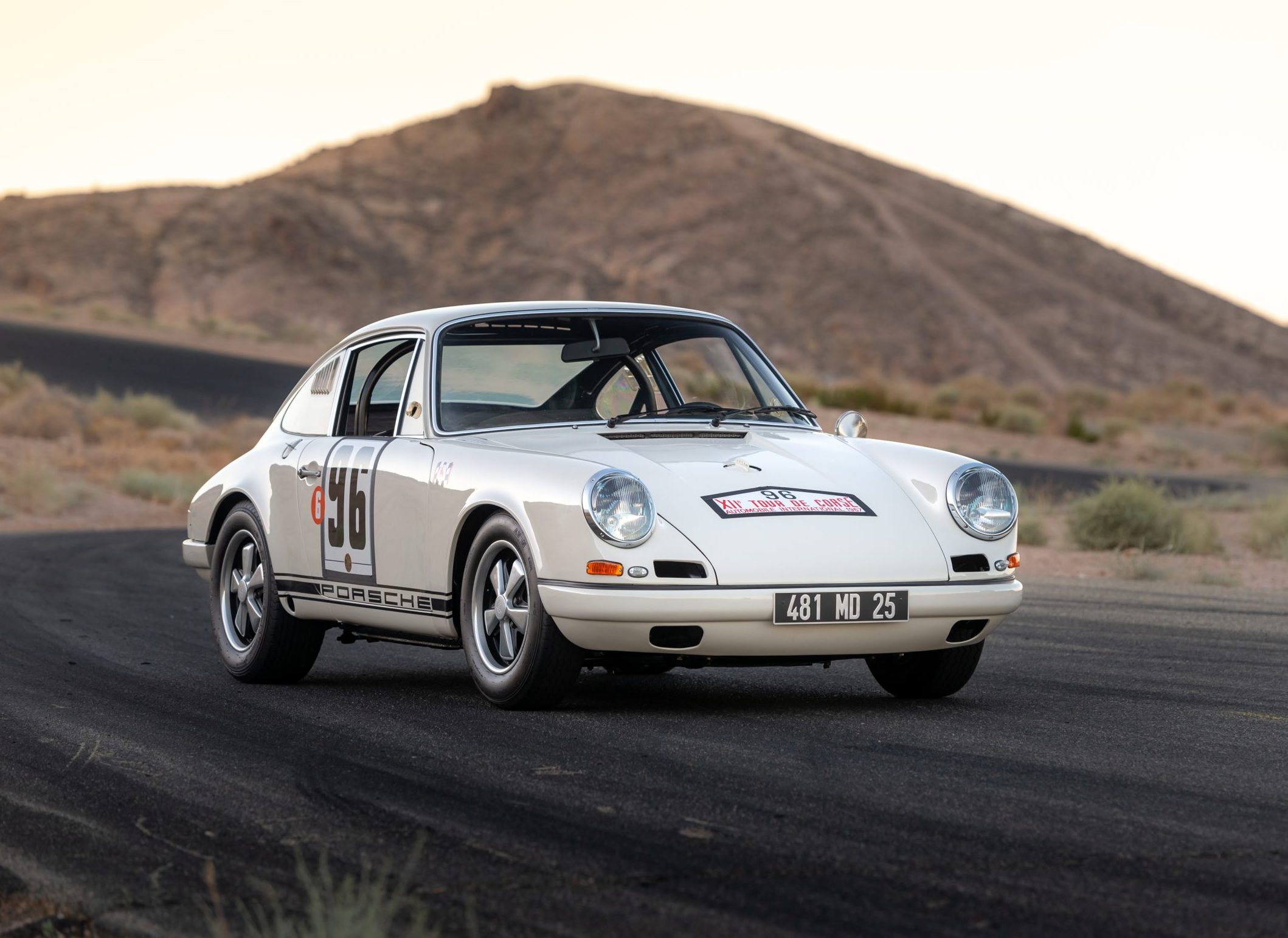 Photo Credit: RM Sotheby's
Based on the 911S, the 911 R was produced by Porsche to compete in the FIA's GT 2.0 category. To make it competitive, the 911 R was powered by a flat-six engine, Type 901/22 from the Porsche 906, capable of 210 hp.
It went on a diet too, with weight savings coming from everywhere, getting the 911 R down to just 1,800 pounds dry. While initially conceived to race in the sports car class, the 911 R never met homologation requirements and was forced to race with the potent prototype classes. However, this didn't stop Porsche from building 20 customer cars that went on to race to select events in 1967 and 1968.
via: Sports Car Digest.